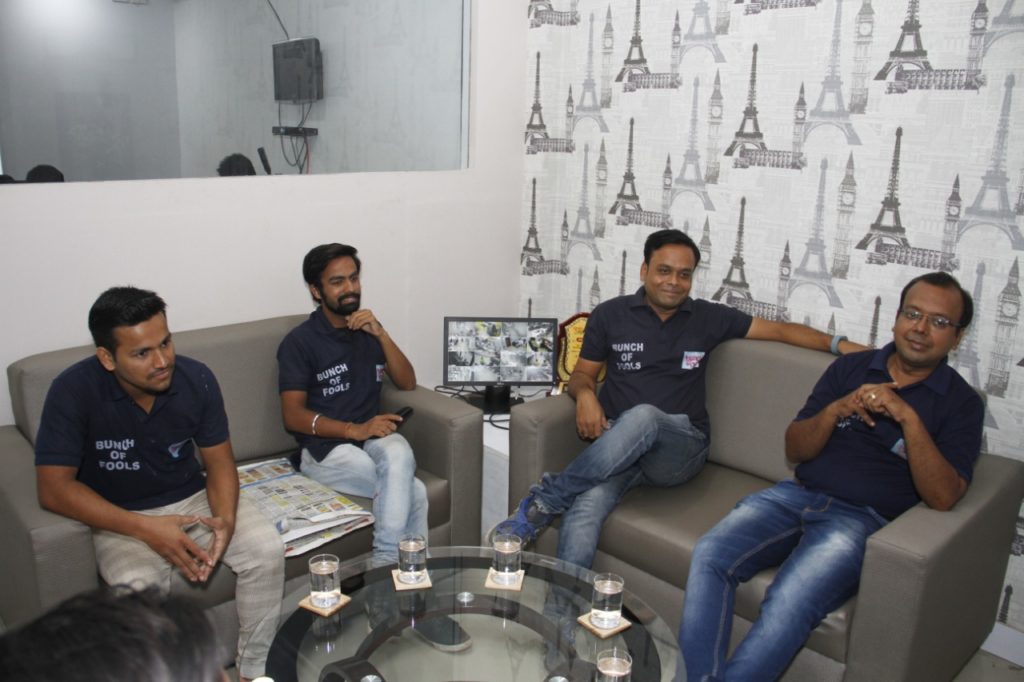 Event Highlights:
It was the 29th episode of Like-Share-Comment that was held on August 11, 2018.  Co-Founders, CEO, employees of Konsole Group and Like Share Comment community were all set for welcome of special guest for the day Mr. Satish Bhuwalka, Founder, Bunch of Fools which is a nationally renowned, Raipur-based social organization that promotes cleanliness. Mr. Bhuwalka along with his team, addressed a gathering of around 20 Konsolers and shared his professional as well as personal life experiences.
Prior to this, he had a detailed discussion with the Board of Directors of Konsole Group.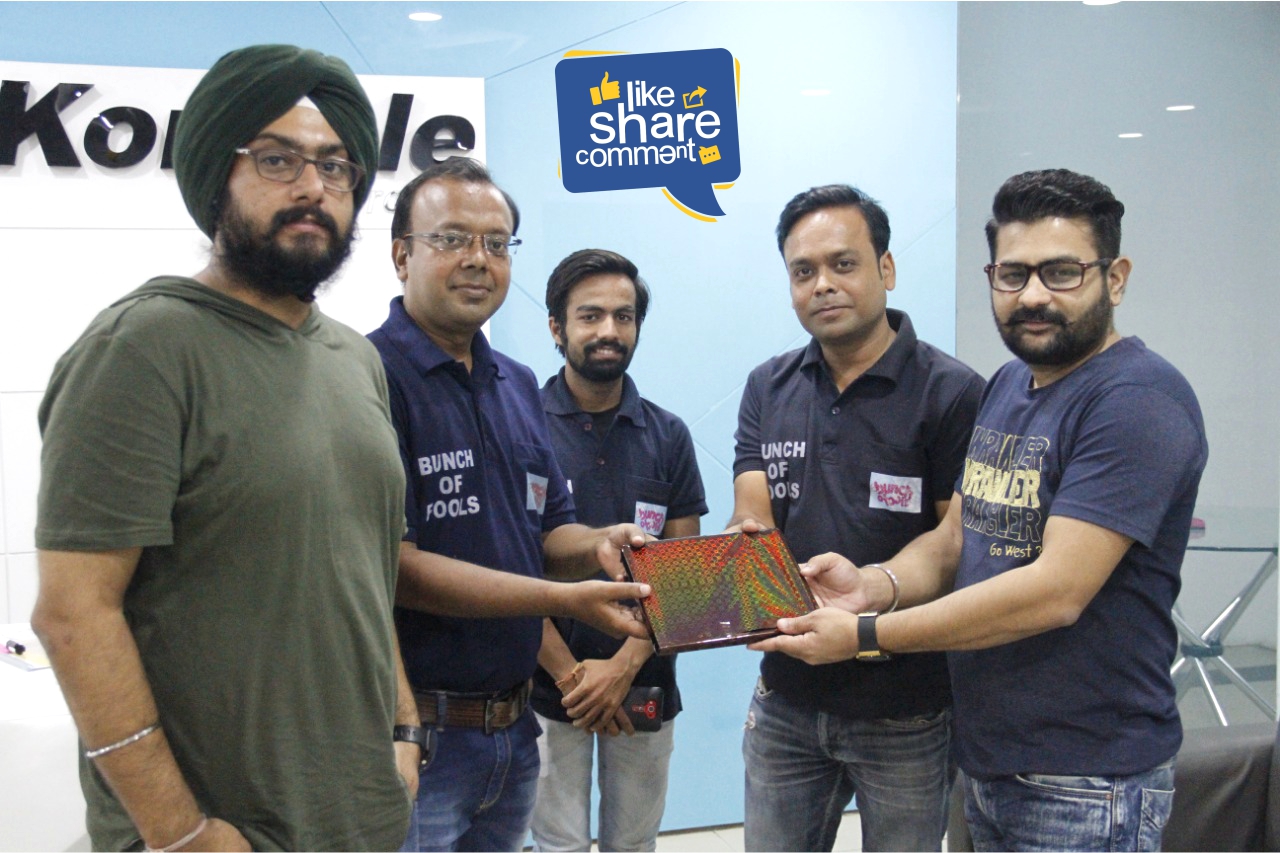 Snippets from the Keynote:
"People who know about Bunch of Fools generally perceive it to be a NGO that cleans places and then paints there, which is not true. Our main motive is to spread awareness and promote cleanliness." With this began a session in which Mr. Bhuwalka shared his mindset and the entire journey that led to the creation and recognition of Bunch of Fools.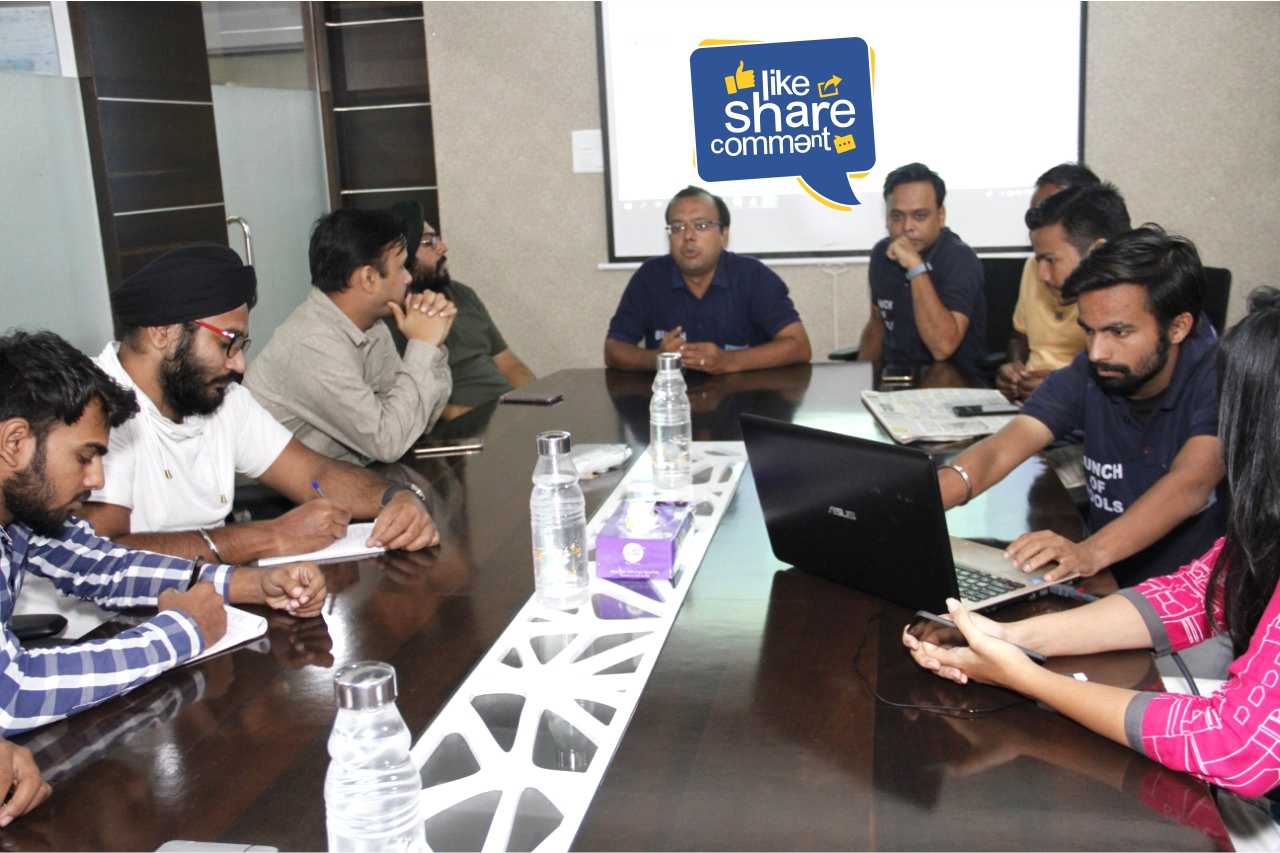 He started from the beginning and told that Bunch of Fools started on 2nd November 2014 as a result of brainstorming by 7 friends who were already inspired by 'Swachh Bharat' campaign that was nationally launched by Prime Minister Narendra Modi. He said that there was literally 'No Plan' initially as to how to take this initiative to new heights but, the motive was clear, to spread awareness. Since then, Bunch of Fools has organized interesting events like Treasure Hunt, Nukkad Natak, Saturday Awareness etc. to reach the people in a way they want.
He also emphasized on the fact that the idea was very clear, don't just think but do. He said "A country is known by its citizens. Look at the Japanese, they clean that place at which they had gathered so, maintaining cleanliness is what they're famous for. On the other hand when people in other countries spot dirtiness they recognize Indians. It hurts and needs to be changed. And, I'm very positive about this, change will happen." He strongly believes that if you change yourself, the world will start changing slowly.
Life Changing Experience:
Media's support is required to spread awareness quickly. Team of Bunch of Fools was carrying out awareness drives with full fledged efforts but, media attention was missing. Though, they weren't really bothered about it. But suddenly, one day a French newspaper covered their work and then numerous Indian media houses followed streak. While sharing this he said "You never know, which part of the world is noticing you. Just keep doing your work and recognition will follow."
He also told how government and bureaucrats have extended support to his team. He shared that they're very helpful if you go with a possible solution to them along with the problem.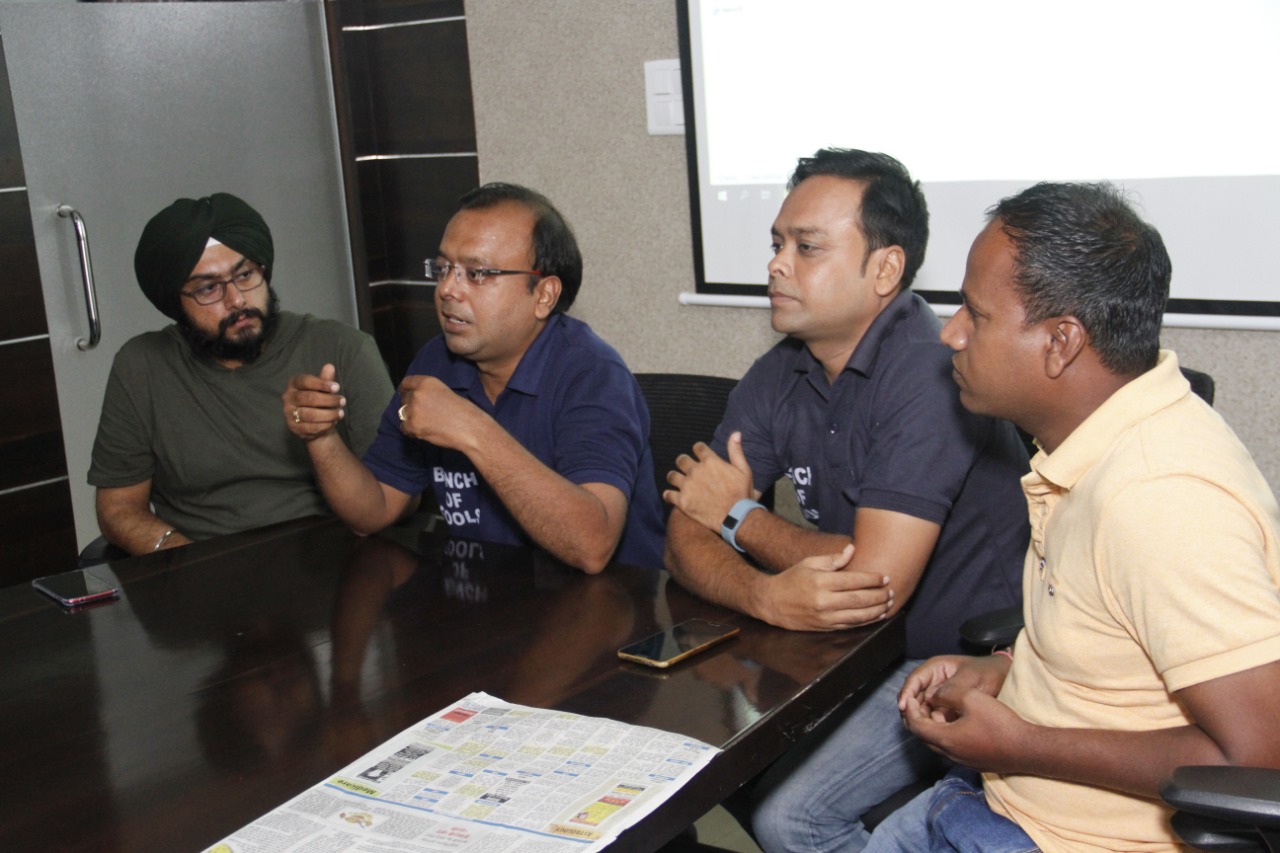 Reaction of the Attendees:
The attendees were awestruck while listening to Mr. Bhuwalka as he was sharing his thought process. They even asked questions about how he brought the team together for the noble cause and what motivated them when people were not very supportive and instead made fun of their initiative. They also asked how did they earn revenue from Bunch of Fools on which the attendees were shocked to learn that Bunch of Fools' Founders do their normal day jobs and plan for this venture's activities after their work. Mr. Bhuwalka also mentioned that it is important to strike the right balance between 'work' and 'social work'. The session concluded with clicking of group photographs and presentation of memento.