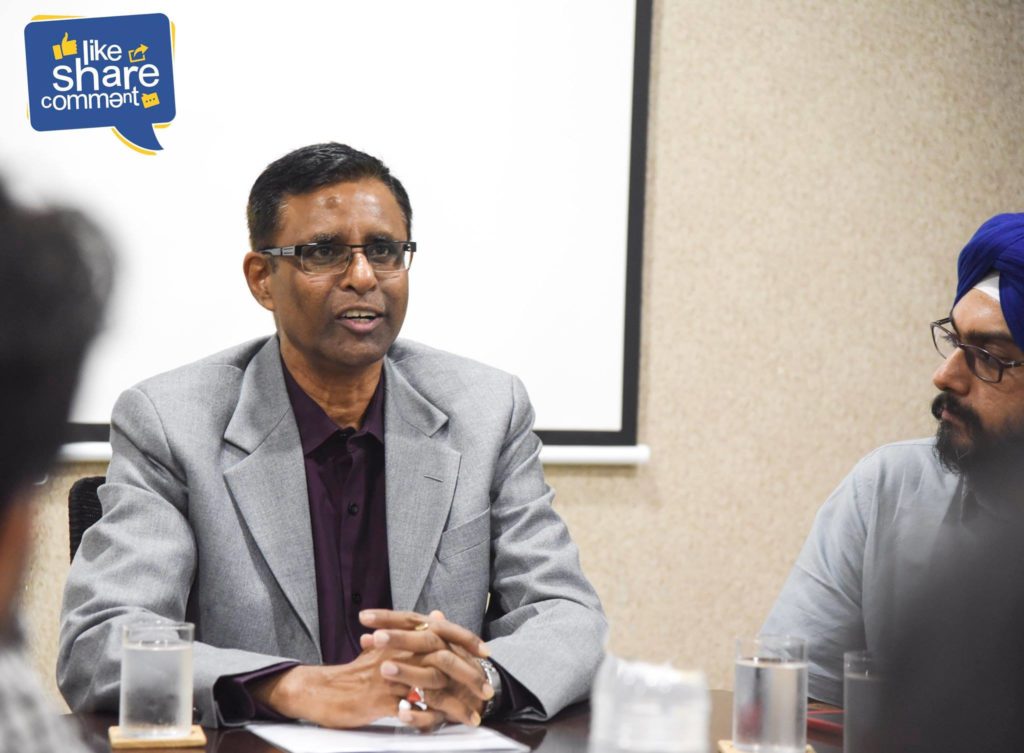 Event Highlights:
It was the 27th episode of Like-Share-Comment that was held on June 1, 2018.  Co-Founders, CEO, employees of Konsole Group and Like Share Comment community were all set for the welcome of special guest for the day Dr. Pradeep K Sinha, Vice-Chancellor and Director of International Institute of Information Technology Naya Raipur (IIIT-NR). Dr. Sinha arrived and had a detailed discussion with the Board of Directors of Konsole Group. After this, he addressed a gathering of around 20 Konsolers and shared his life's experiences.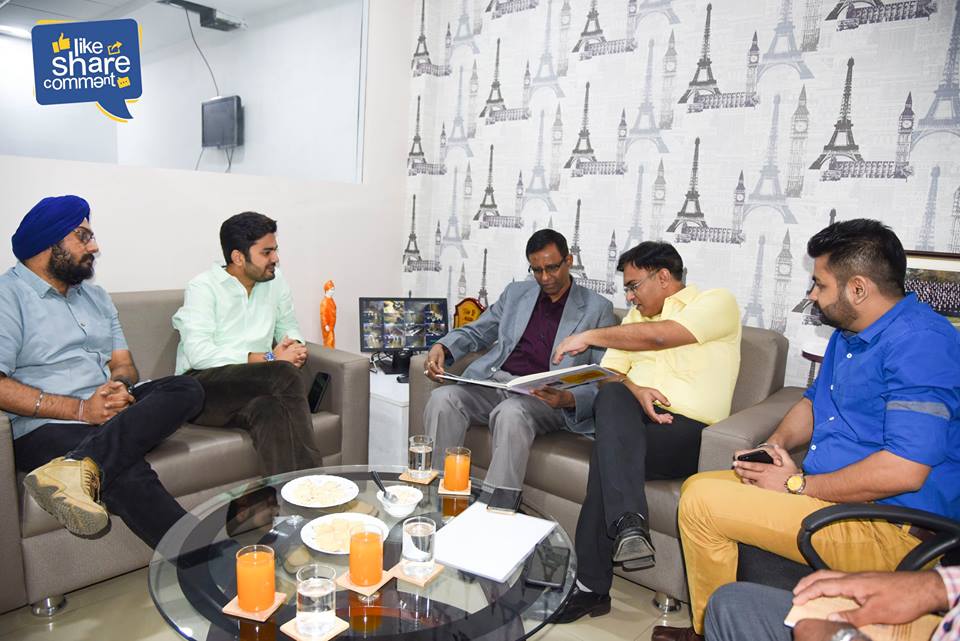 Snippets from the Keynote:
"One thing that I've learned from life is that time is always there, it's just about how you manage it. I would like to share some life-changing experiences which allowed me to follow my passion." With these words of Dr. Pradeep K Sinha began an amazingly enlightening 27th episode of Like-Share-Comment. This was followed by Dr. Sinha's professional as well as personal experiences that he narrated like an interesting story.
He told about his stint with ONGC which he joined after completing his masters from IIT-Madras. He said that he was posted in a remote area of Assam at that time when he discovered that redundancy was occurring in his life. This was constantly nudging him from inside making him restless about the fact that valuable time was being wasted. Therefore to utilize the time, he started writing a book on fundamentals of computer. Later that book became a bestseller. He shared that creativity is something that people should get into and he specially feels happy whenever someone is able to follow his or her passion.
He also shared how he maneuvered his way to engineering because his parents wanted him to become a doctor while his interest lied somewhere else.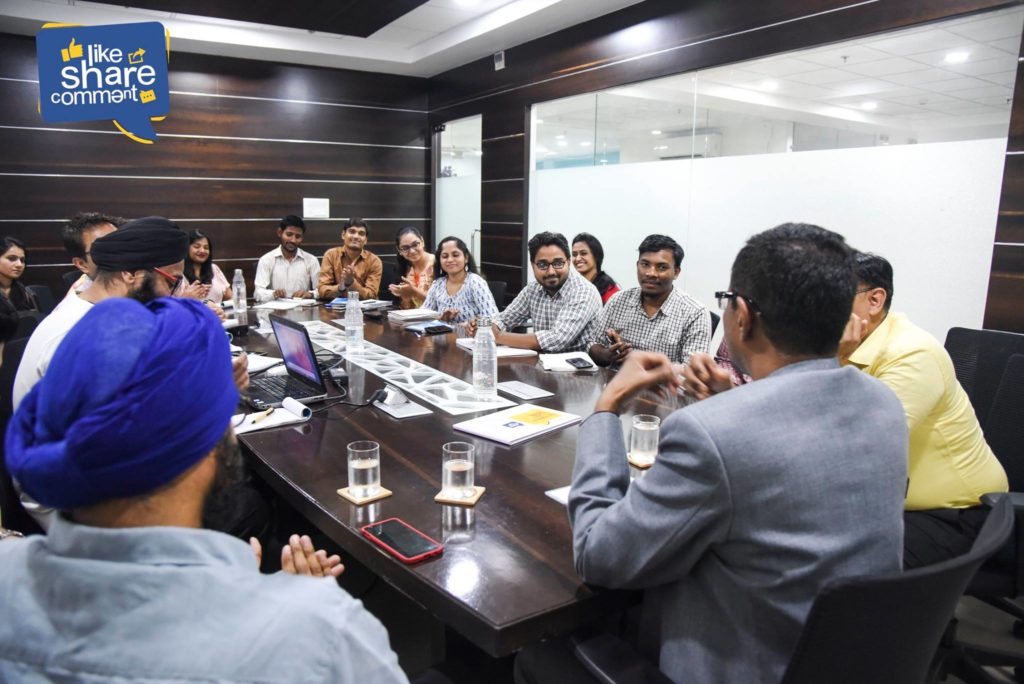 Life Changing Experience:
He emphasized on the few years of his life that he spent in Japan and said that this experience of his groomed him and also made him more particular about valuing time. He completed his PhD there and also worked for corporate houses in their Research & Development wing. When he was invited by CDAC in India he couldn't refuse and came back to serve his motherland although his company offered him a position the Princeton research lab. He came back to India and worked on India's first Super PARAM. This story was like an icing on the cake.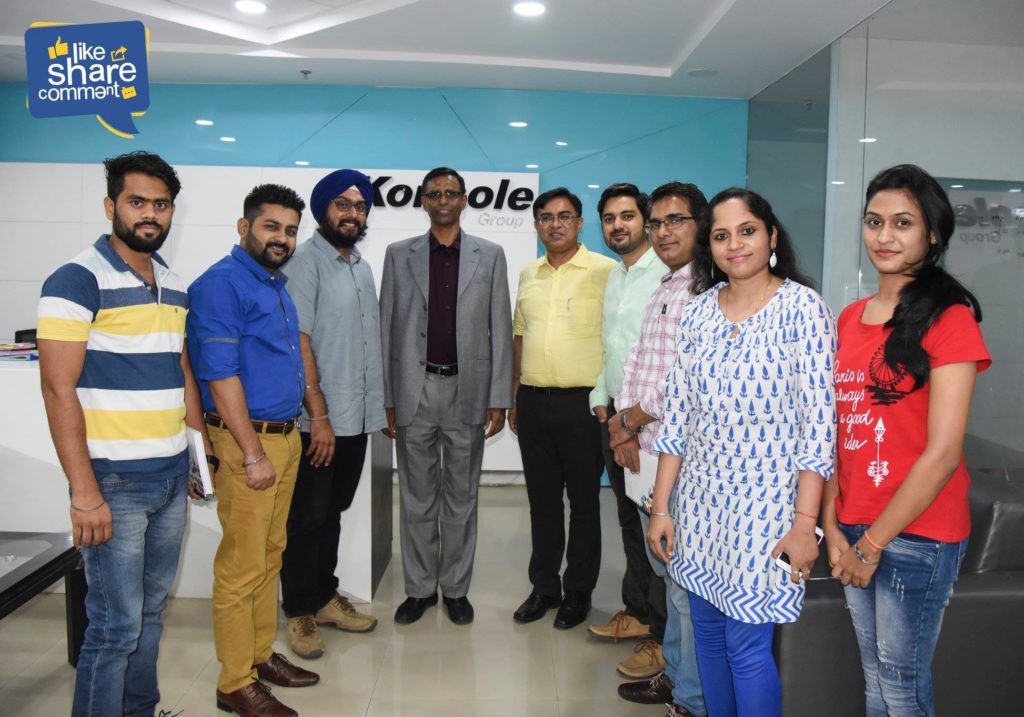 Reaction of the Attendees:
The attendees were spellbound during the session and acknowledged with applauses whenever Dr. Sinha told about his remarkable accomplishments. The session concluded with clicking of group photographs and presentation of memento.