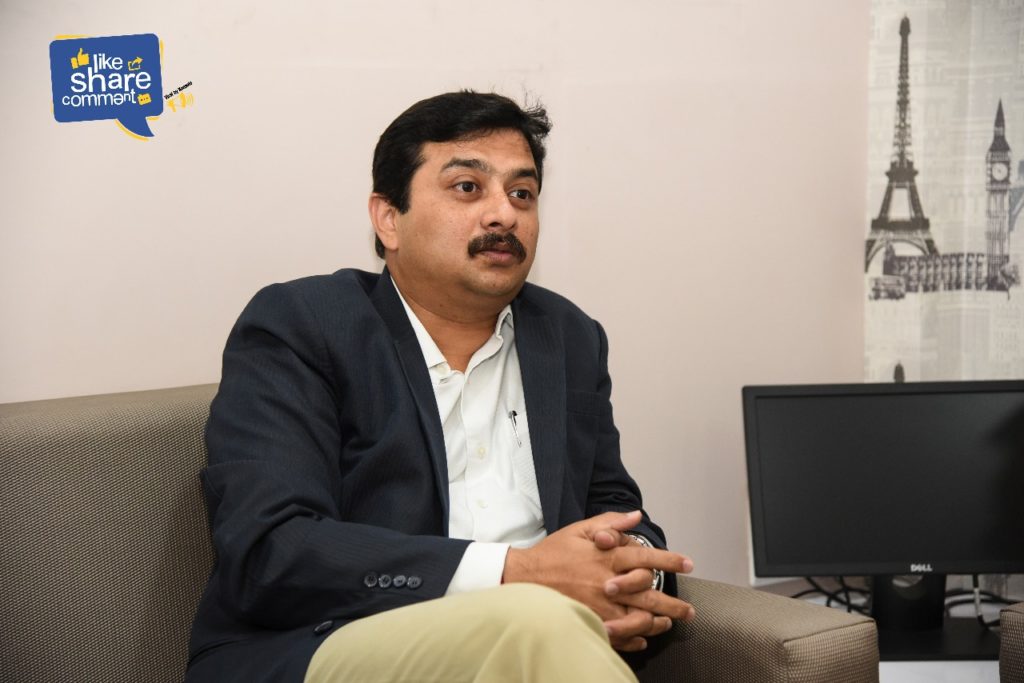 "Hi, I'm Alshi… Vaibhav Alshi. Alshi means lazy so, you can guess how I work. That's the exact meaning of my name, no excuses." That's how Mr. Alshi, Head – Corporate Affairs, Adani Group, Chhattisgarh introduced himself to the gathering at Konsole Group's office during the 24th episode of Like-Share-Comment held on 27th March, 2018.
He candidly shared his professional as well personal life experiences during this event. He started with his roots i.e. his family background, his hometown, his education, and then told about his professional journey so far which includes stints with stalwart Indian corporate houses, MNCs etc. He was speaking his heart out and the audience loved it. Rounds of claps after every few minutes attested this.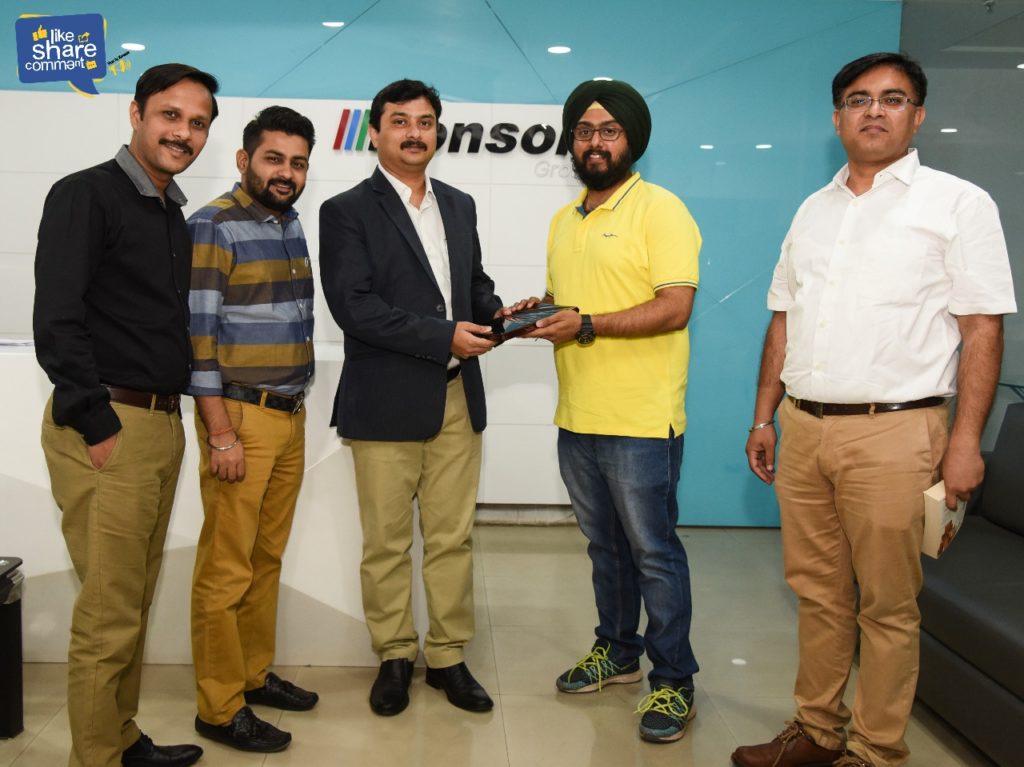 During this entire session, a message which was loud and clear was "Never give up!" He shared an incidence where he had to follow up with his ex-boss for something and after a month, he gave up. He stopped asking about it. After a while, that work was done but his boss called him and said that he shouldn't have given up.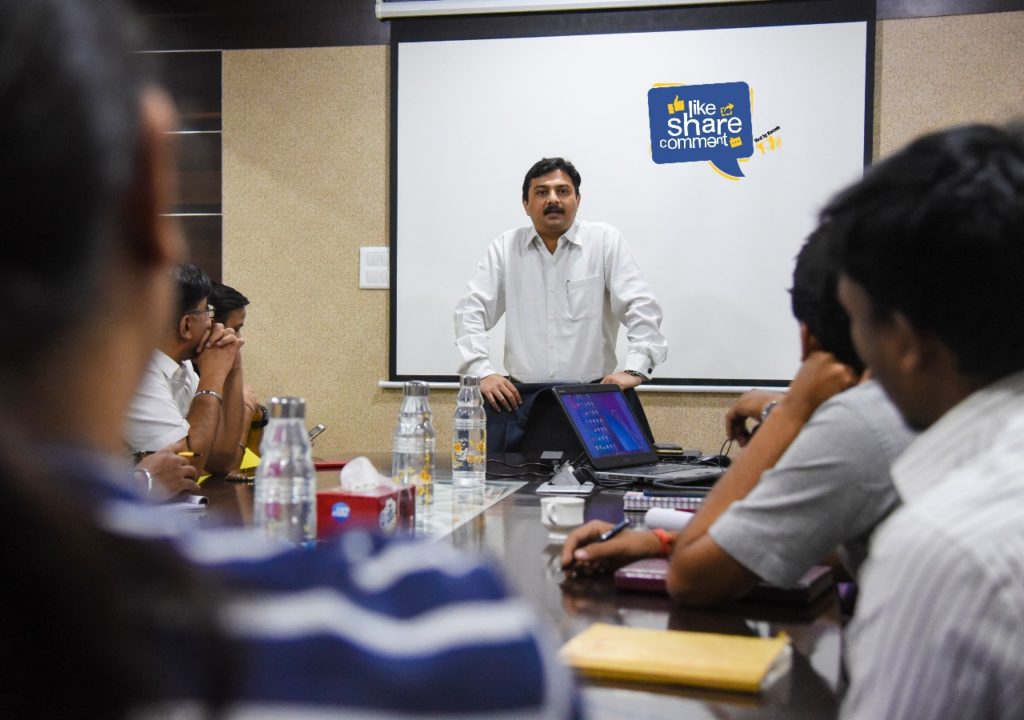 The session went on for 2 hours at a stretch but no one, including the special guest himself, realized this. He appreciated the way Konsole Group is functioning and said that this startup is an example for others to follow. At the conclusion of this inspiring, enlightening and amusing event, he was presented with a memento and as a token of memory, group photographs were clicked.