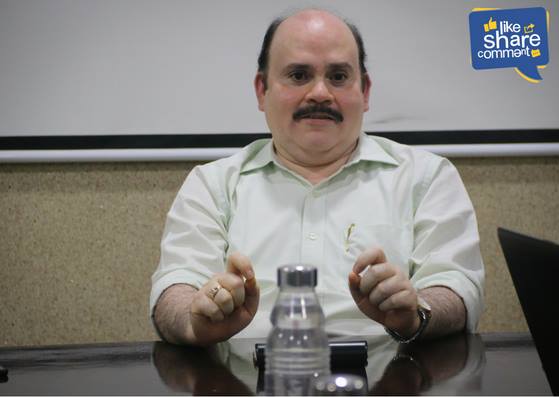 Event Highlights :
Konsole group has always given significant emphasis to motivating its employees often to create a conducive space for their holistic development. Recently 30th episode of Like-Share-Comment was conducted on August 31, 2018. Co-founders, CEO, employees of Konsole group and Like Share Comment community were eager to welcome our special guest for the day Mr. O.P. Banjare, in charge IPPD, Chhattisgarh State Industrial Development Corporation. He addressed Konsolers and shared his own life experiences.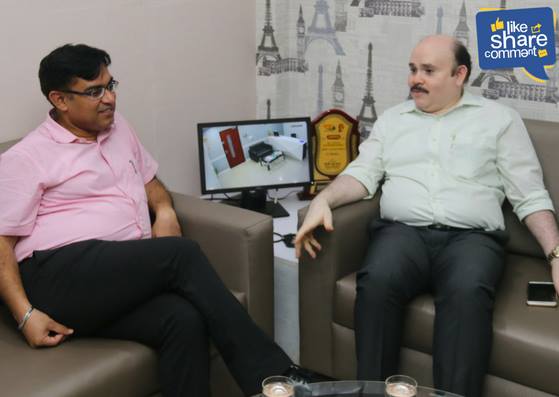 Snippets from the keynote :
"I have always seen people striving to succeed in their life, but people usually take the conventional route, because that's what is instilled in our minds. But the thing which can bring success along with happiness to a person's life are in fact the unorthodox ways of surmounting the obstacles that we encounter in our life " with this insightful thought, he began sharing his thoughts that were enough to arrest the attention of every individual present in the gathering. Further, he discussed as to how skill development can cement you at your desired position if you have got belief, perseverance and natural inclination for your ability to transform yourself to become a successful person. He added saying though education is the indispensable part of our life yet it does not become consummate until we have acquired skills. The entire discourse was highly engaging as Konsolers were keen to learn all the productive insights delivered by our chief guest. He told konsolers about the booming sectors that have flourished over time and highest possibility of success citing many examples like how managerial skills can prove to be handy for doing even insurmountable tasks. Konsolers also asked questions and actively participated in the entire discussion. He shared his experience that how he has relished the amalgamation of music and daily chores in his life although it was not easy to strike the right balance between both of them. He suggested that we must brace ourselves for any opportunity because every opportunity offers you a platform to emerge stronger and to prove your mettle in different fields. You just require the courage to grapple all those challenges that come across your way.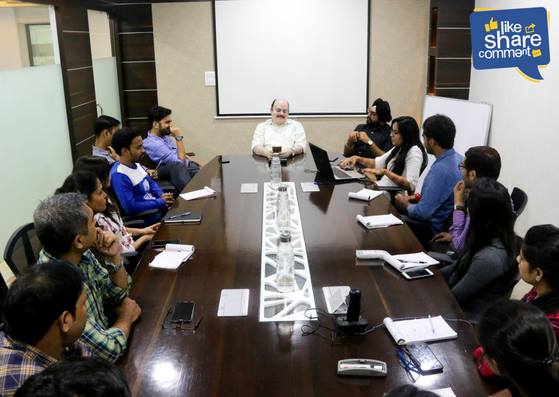 Life changing experience:
He recollected the days when he would play offbeat music with instruments, thereafter he was sent to learn it properly that translated him to become a noticeable singer. This was something, which made him realize that both mathematics and music were alike because music also takes the same amount of effort as is required for attaining expertise in Maths. It takes hours of practising to be able to find the right tone. Saying this, he emphasized that how interest of a person can transform him to become an artist along with his studies. He also told Konsolers to be practical in life and have gratitude for one's own organisation.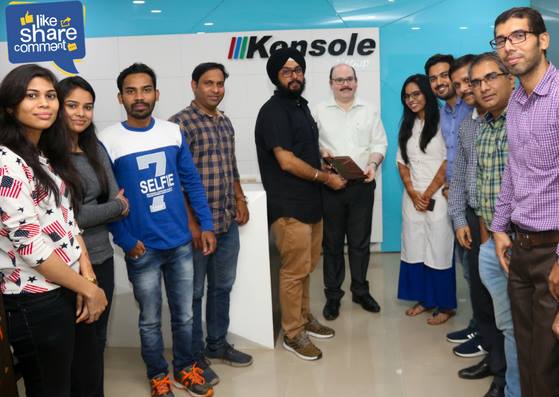 Reaction of the attendees:
Konsolers were enraptured listening to his insights and his melodious song added stars to the event. He chose Mohd. Rafi's popular track, 'Likhe jo Khat tujhe' and  all the attendees started humming after him. They even asked questions about how he managed both his studies and passion for music, and also about industrial development and its scope. He patiently answered all the questions and the session concluded with a group photograph and memento presentation.